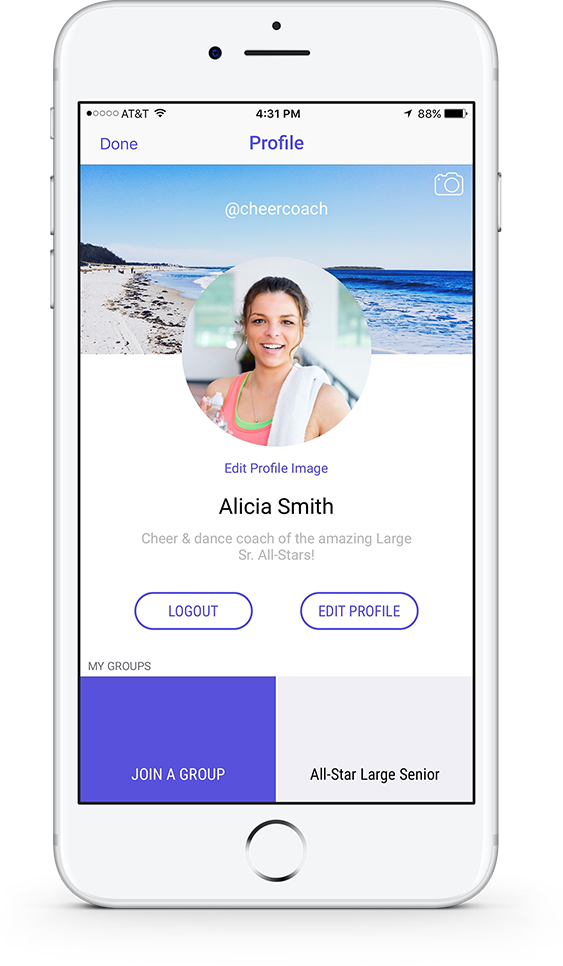 A Revolutionary Website
& iPhone App
For cheer gyms & dance studios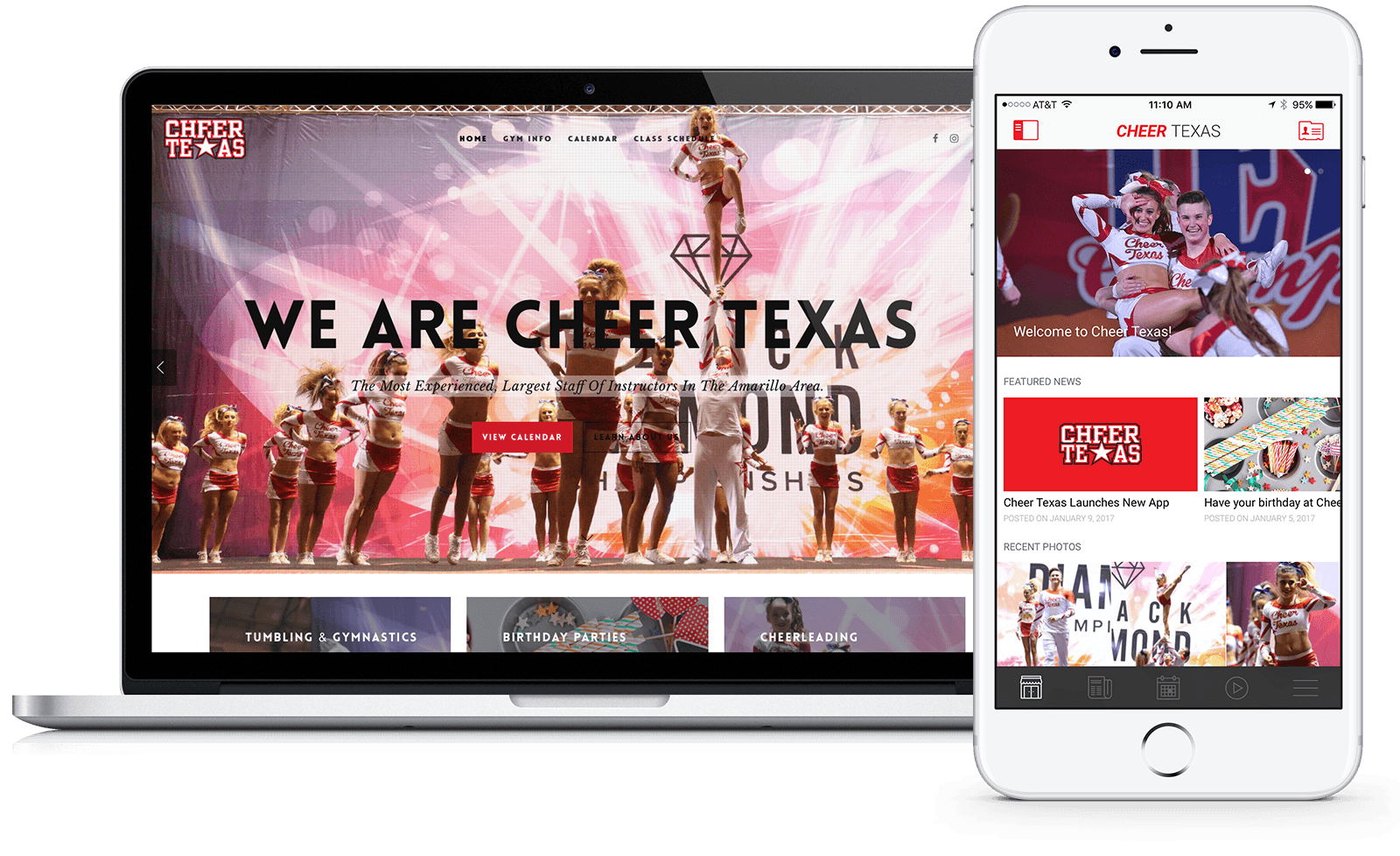 With our service, you will get a professionally designed website and your very own iPhone app in the App Store.
Professional Website Design
Your own iPhone app in the Apple App Store
Your own domain name (ex. yourgymname.com)
Unlimited notifications to your app users
Secure & fast web hosting
Email accounts for your staff
Spirit Buzz was built specifically for business owners in the spirit industry.
Here's a few things that make it a great choice for you.
Always On. Always Connected.
The perfect system for cheer gyms & dance studios.